London Digital Print - Vauxhall Bridge
Digital Art image of Vauxhall Bridge/St George Wharf, London. View was initially hand drawn and then colour added using Adobe Illustrator and Photoshop to the river and sky. The image went on to become a monochromatic etching that can be viewed in the etching prints folder.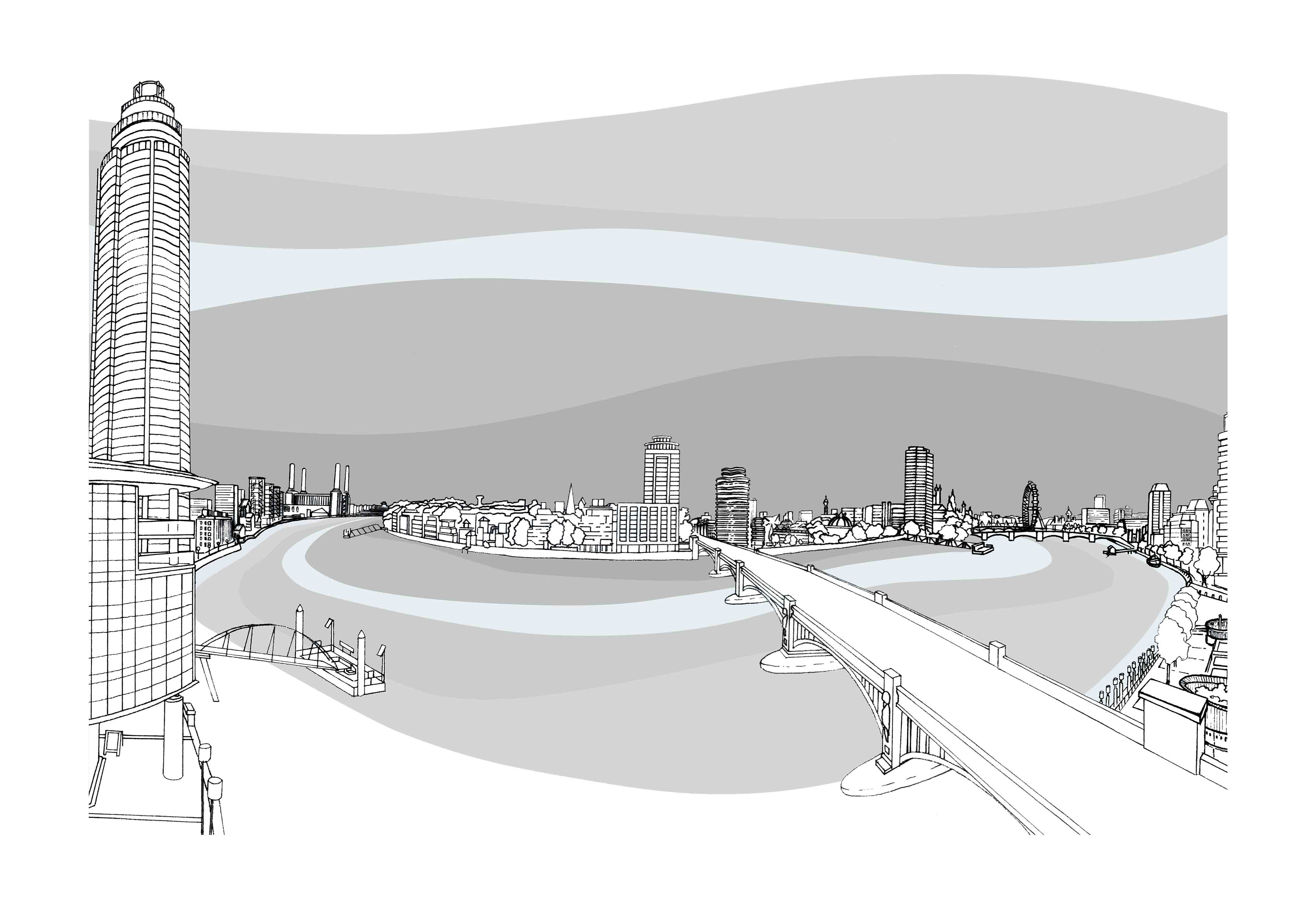 Below is a photograph of the A3 digital print in a cellophane sleeve with card backing as sold.